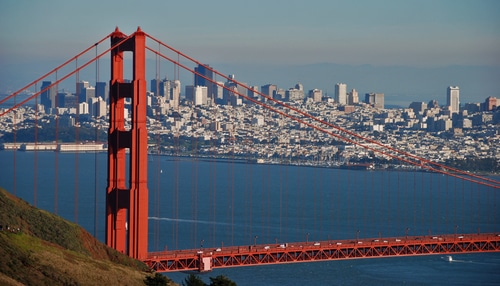 When you think of a bridge, you probably think of a nice, sturdy construction that guides its walker across of a road or a river, but not all bridges are so safe and unassuming! In fact, for some bridges across the world, there is no other adjective that you can use to describe them than downright dangerous! If you want to know more about this surprisingly fascinating topic, read below to check out what we think are five of the most dangerous bridges in the world.
Footbridges Of Pakistan
These really have to be seen to be believed. Pakistan's footbridges build a network of perilous wooden planks resting on rope and wire that hang above waterways, offering very little in suspension and security. With practically no building support, these bridges look more like a child's playground than a viable transport option.
Aiguille du Midi Bridge in France
Though the construction of this French bridge is much more secure and professional, it certainly wouldn't be the location of choice for those who suffer from a fear of heights. Sitting approximately 12600 feet above sea level, this narrow bridge provides a path through some of the most picturesque mountains in the region, that's if your eye is still open!
Musou Tsuibashi Bridge in Japan
Constructed in 1950, this eye-catching bridge is very narrow and is comprised of a rather basic boards and ropes support system. Crossed by thousands of people every single day, there is no doubting the bridge's strength, but the rustic nature of the construction leaves a lot to be desired and a feeling of safety is not the first feeling that comes to mind when you are treading the boards.
Trift Bridge in Switzerland
Situated in the heart of the Swiss Alps, the Trift Bridge measures 180 meters in length and stands 110 meters above the water. Though the bridge was constructed fairly recently in 2004 and underwent reconstruction in 2009, there are still plenty of areas of concern for its crossers, including the level of security and the fact that there is very little protection, even by the important support ropes.
Kakum National Park Canopy in Ghana
Taking the canopy walk 76 feet above the forest floor might offer stunning views, but the narrowness of the bridge may be a cause of concern for some, as well as the damaged nature of many of the wooden boards. Another negative is that the only support the bridge receives is from rocks that are becoming increasingly weaker.