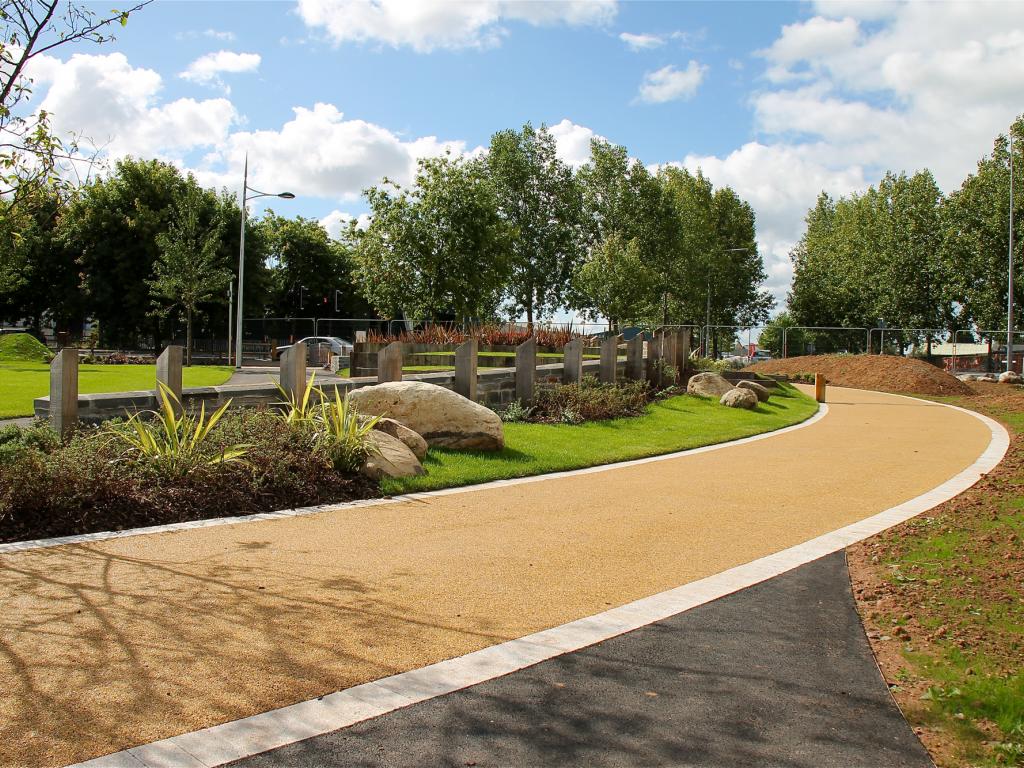 The market of resin bound paving is rapidly growing due to an increase in cases of flooding as well as public awareness on the prevention of floods. It's a mixture of resin and aggregate stones used to pave driveways, footpaths, and more. Here are some why reasons why you should choose resin bound paving.
It Is Aesthetically Pleasing
It is decorative, versatile, practical and sustainable. It can be aesthetically tailored to your driveway, business and home.
It Is Permeable
It is permeable, meaning that it is remarkable in wet weather and does not puddle. It is cold mixed on site through a process that ensures all particles of the stone are totally covered in resin, which forms a structurally stable 3 Dimensional matrix. During the process of laying, minute voids are formed that permits water to drain through.
It Requires Minimal Maintenance
When it comes to resin bound paving, you won't find any loose stones to sweep or weeds that need to be removed. A regular brush plus occasional power wash is all that is required to keep it looking great as the original state.
It Is Resistant to Weather Conditions
This paving is resistant to various weather conditions. It does not fade in sunlight and it will not freeze in winter. This means that you won't experience colour deterioration caused by UV exposure, and cold weather won't cause any marks on the surface.
It Is Long Lasting
It's a strong, durable surface. Guarantees vary between ten and twenty-one years, but when installed correctly and well maintained, they can last for over two decades and a half.
It Reduces Puddles (Standing Water)
Resin bound paving is a great tool for preventing flash flooding and surface water run-off. It does this by absorbing water, instead of letting it build up on the surface or directing it to drainage.
It Provides Natural Filtration
Natural filtration occurs as rain and surface water start seeping through the sub-base and remove or reduce pollutants and impurities caused by metals and oils.
It Lessens the 'Heat Island' Effect
Typically, heat island occurs because hard surfaces, such as concrete and asphalt, absorb and store heat. Since resin bounding paving is permeable, it allows the soil beneath to breathe. This reduces surface temperatures, which also decreases the 'heat island' effect.
It Is Sustainable Urban Drainage Systems Compliant (SuDS)
SuDS is a water management system that was introduced by the non-departmental public body called Environment Agency (EA) to help manage water quality and flood risk.
No Planning Permission Needed
Since the 2008 government legislation, you do not require planning permission if the new surface happens to be permeable or if the area you are working on is less than 5m².
Additionally, since it is a level surface that does not have loose stones, it is particularly ideal for pushchairs and wheelchairs.
Resin-bound paving is the best alternative to traditional paving because of the many benefits over paving stones or traditional gravel. It's a striking alternative that can be created to meet your needs. They come in different colours, meaning that you can choose your preferred texture and colour for your project.