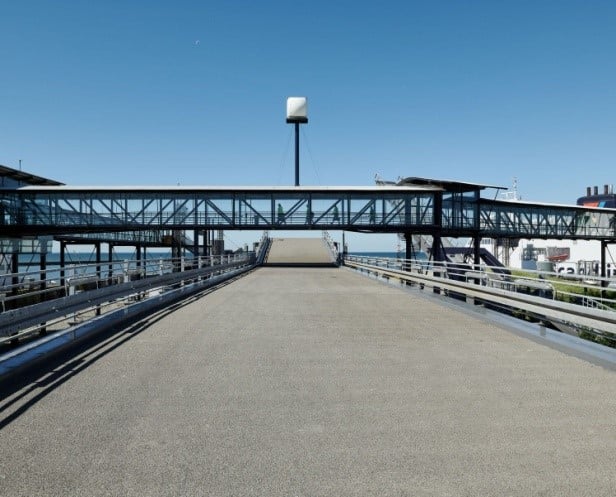 Thorgrip provides excellent quality anti-skid surfacing with a cost-effective solution suitable to many everyday situations and applications. Application of Thorgrip means that it provides areas of safe access for anyone who uses those treated surfaces.
What is Thorgrip?
Thorgrip is a commercially economical surfacing solution for areas that are susceptible to slipping or loss of traction. Thorgrip is a product that is three-component polyurethane-based system, which can provide an extremely durable slip and skid resistant surface applicable in numerous situations.
Additionally, as this product can be used after just 2 hours of being applied, it is more cost-effective because it means less downtime on the surface it has been applied to.
How can it Help?
Hazards such as surface skidding, slipping, or loss of traction are a threat to safety and performance during everyday use. Thorgrip is a solution that provides a durable and highly effective solution. No matter what surface, whether it be steel, concrete, asphalt or timber, Thorgrip is easy to lay, fast-setting, and incredibly long-lasting.
The Thorgrip solution is a selection of high-grade abrasion-resistant aggregates bonded with a blend of specially formulated polyurethane resins, created to give strength, flexibility, and long-life durability.
The Thorgrip resin system is totally impervious and encapsulates the surface to give it added corrosion protection, extending the service life of the surface itself.
Thorgrip has become the solution for many bridge engineers, architects, and highways authorities looking for the optimum levels of safety and the lowest maintenance requirements for their structures. Thorgrip can also increase the safety on footbridges, steel decked road bridges as well as temporary and permanent panel bridges.
Additionally, the increasing focus on safety in the rail industry has meant that many unmanned level crossings are being replaced by footbridges. Thorgrip's anti-skid surfacing is an ideal solution that increases the safety of pedestrians and cyclists accessing these bridges. Other applications for Thorgrip include station platforms, carriage washing aprons, and maintenance depots. This product has uses that can suit the needs of any company in providing a safe environment.
Application
The applications that Thorgrip can be used on are numerous and Thorgrip has been designed to be as resilient as possible. Thorgrip is suitable in situations where combined waterproofing and coarse wearing are required.
Thorgrip is a fast working product that will supply any company with a cost-effective solution towards providing safe access in many different scenarios.