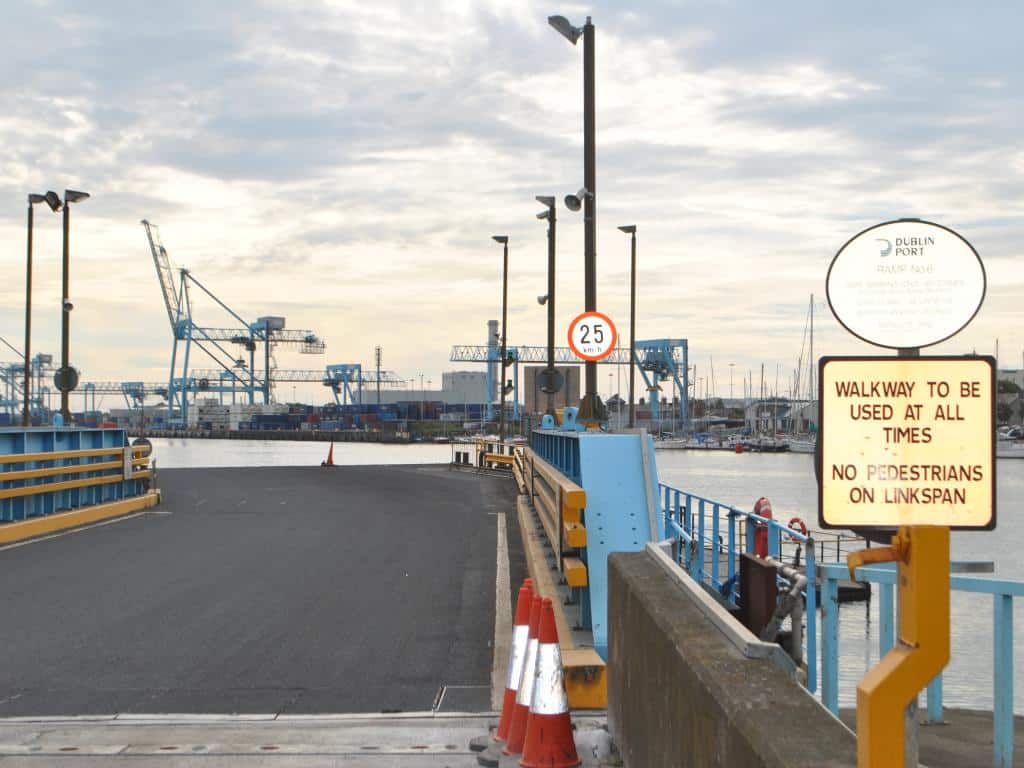 Linkspans are a class of drawbridges designed to connect a ship to shore. They can assist the transportation of passengers, vehicles, or cargo. You will find most linkspans at ferry terminals where they attach to large vessels via a series of ramps.
The first linkspans came into operation in the 19th century when they were simply ramps attached to a pier and suspended over the water. Since this simple design proved vulnerable to changes in the weather and the tide, the underwater tank linkspan was invented in the 1970s and is still widely used nowadays.
Its natural response to changes in the water level requires little adjustment, and its position above water is controlled by hydraulics and remains fairly constant. Any ferry can then approach the linkspan, lower its ramp onto it, and transfer its goods on land. The most famous linkspan in Britain is on the train-ferry route between Dover and Calais, and it is a good example of the original design.
Interested in getting a Linkspan built? Take a look at our past linkspan projects and give us a call for a free site survey and quotation on 029 2048 9100.