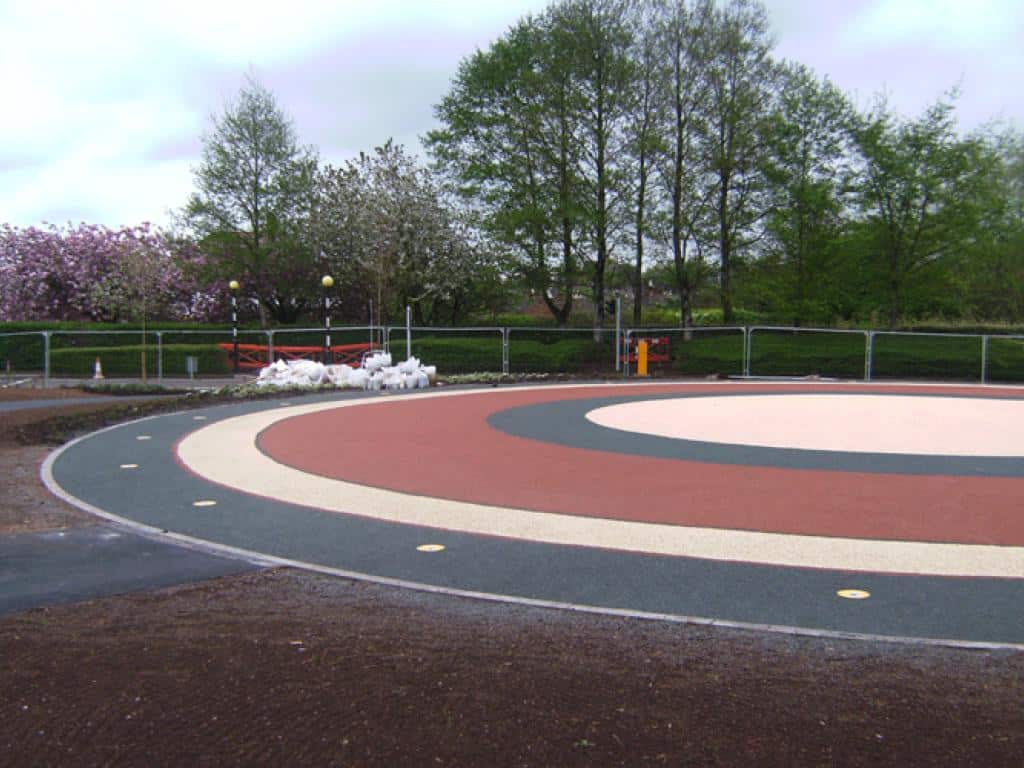 Thorgrip provides safe helipad surfaces that include anti-slip coatings, and which are also oil and fire retardant. In addition, these accurate and colourful systems are designed to be extremely visible to all helicopter pilots.
Thorgrip's helipad surfaces are long-lasting, and they are suitable for a variety of decks, as they can be applied to steel, concrete or tarmac. Regarding tarmac, an application can be completed and usable in no more than four hours. The surface also offers to waterproof to the substrate underneath.
Thorgrip's helipad surfaces can be found at a number of hospitals in the South West of England and South Wales including  The University Hospital of Wales.