In every ship, ship decks are usually open to different weather changes and they are usually subject to a lot of pressure and weight, especially from vehicles. This means that wearing out is possible and proper care is needed and that is why the anti-slip surface is very important when it comes to ensuring that on-deck transportation is done in a safe manner. You can check out what Thortech International has to offer since they have a lot of experience when it comes to anti-slip coatings.
No matter your location, this can be a good way for you to put across the right measures when it comes to on-deck transportation. When hiring someone to do this project for you, it is important to contract a company that will complete the entire project within the stipulated amount of time.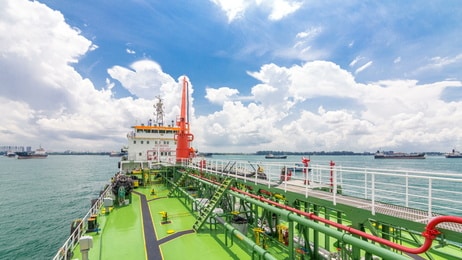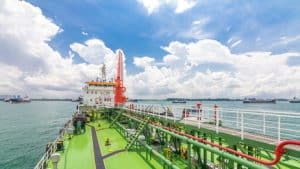 Non-Slip Coatings and their Importance 
In the construction industry, non-slip coatings are widely used for different safely-related reasons. Non-slip coating is also referred to as non-skid by the Navy and it is very important for the success of the flight deck. Just like majority of the ships, it is a requirement that there is a very aggressive high-tech safety feature so that they can meet the Standard Specification for Shipbuilders and Marine Paints and Coatings Product/Procedure Data Sheet.
The specification gives you the necessary ranges depending on the profile depth; the minimum and maximum wet film thickness, minimum and maximum dry film thickness, the application ambient conditions that are allowed, and the re-coat windows so that the coating can give maximum service for a long period of time. The requirements depend on the role of the ship. For instance, in a naval vessel, they have to be stricter compared to if they were done on a civilian ship.
Where is the Anti-slip Coating used? 
In order to meet the Naval Sea Systems Command (NAVSEA) Standard item 009-32, there are some requirements that have to be met. There are specific cleaning and painting requirements for all the coatings maintenance for very vessel. The NAVSEA standard items usually surpass the manufacturer's requirements even for the anti-skid coatings. For the rapid-cure anti-slip coatings, a more complex coating system that has aggregates is used since it provides an anti-slip deck especially for the traffic and walking areas.
The anti-skid coatings can be used in the flight deck especially for naval ship. The slip-resistant coatings can also be used in the areas that are of more complex designs. A good example of this is the Vertical Launch System. The following are the rapid-cure anti-slip coatings:
• Aluminium Oxide- an average of 40-50%
• Barium Sulfate-20-35%
• Epoxy Resin-10-20%
You can also find some non-abrasive non-slip coatings like the 44-L series. These types use non-abrasives such as cork, glass, or aluminium. Mostly, these types of anti-skid coatings are used in the landing area especially on an aircraft flight deck. They help to prevent any damage to the arresting gear cables. There is also a 440-G non-skid coating that is a high solid, and two part.
It is a non-slip deck coating that is meant for general purpose and it is formulated with some special epoxy resins and Kevlar aramid. This is so that it can give full adhesion and abrasion resistance especially on the aircraft carrier flight decks. It provides non-slip protection to the aircraft, any personnel or rolling equipment. Since it has a tenacious bond, rust can never creep under this coating even if it is fractured.
Hazard Resistance:
• The anti-slip coating is resistant to some hazards such as:
• Fire
• Alkalis
• Majority acids
• Solvents
• Grease
• Detergents
• Gasoline
• Jet fuels
• Hydraulic fluids
Apart from the mentioned resins, there are other that are used for non-skid coatings such as polyurethanes. The non-slip coatings are usually a main safety feature on board for all the vessels not only for the personnel on board but also for any equipment. It is very important to work with a skilled contractor. In general, the right application of the non-slip coatings is very important for any ship and specifically for the Navy's flight decks, which means the people on board are safe. It can be very risky for service members to walk and land on a deck without proper non-slip coatings.