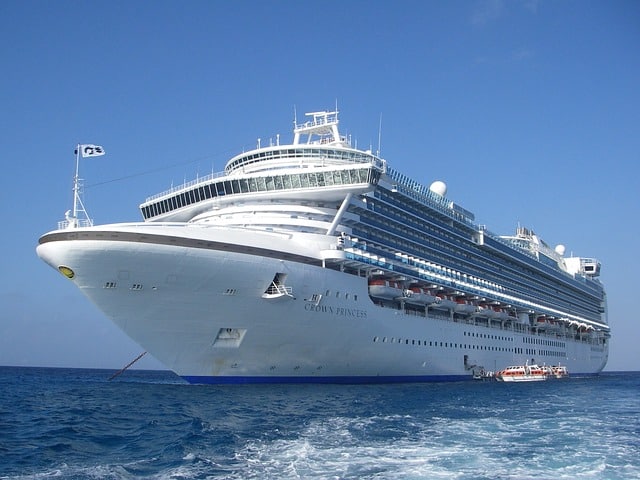 Trying to pick the world's grandest ship of all time is a hard one to call. Do we mean grand, as in appearance? Or perhaps grand as in size; or maybe a combination of both is the way to go.
Three-Masted Clippers:
Three-masted clippers made their first appearance in the mid-late 1700s and reached their peak in the mid-1800s. Not one of the biggest ships of their day, the Clippers were designed for speed. Speed, rather than cargo capacity was what was required by an opium running clipper.
The oil paintings, sketches, and films of the 1950s and 1960s, depicting these three-masters ploughing their way through rough seas, are what, in their day, would have made these clippers grand ships to behold. The Cutty Sark, a well-preserved clipper of the mid-1800s can be seen at the National Maritime Museum, London.
Perhaps Size Does Matter:
Maybe it's a pure size which should be used to determine the grandest ship of all time. The Oceania is a T1 class super-tanker, with the emphasis being on super. Not just the largest super-tanker afloat today, but also the largest ship of any type afloat.
Used for shipping crude oil the Oceania, at 380 m long, weighs in at a massive 440,000 tonnes, and cruises the world's seaways at 16 to 18 knots. Although Maersk's container ships are longer, overall size and tonnage falls to the Oceania.
Size and Beauty:
Perhaps combining size and beauty will produce the answer. The Royal Caribbean's, MS Allure of the Seas, the world's largest cruise liner, has modern-day visual appeal, with a size to take your breath away.
Laid down in December 2008, at the Perno shipyard in Finland, MS Allure of the Seas is the largest passenger ship ever built. Owned by Royal Caribbean Cruises Ltd, and operated by Royal Caribbean International, she began her journey to her home port, Port Everglades, in October 2010 for final fitting.
With a displacement of 100'000 tonnes and 242,999 Net tonnages; she is 362 metres long and has a waterline beam of 47 metres. Height above the waterline is 72 metres. With 16 decks she can carry a maximum 6,296 passengers and has a crew of 2,348. With cutting edge maritime and safety technology onboard, she is capable of operating to any of the world's cruise destinations.
So, is it size or beauty, or both; which determines the world's grandest ship of all time?