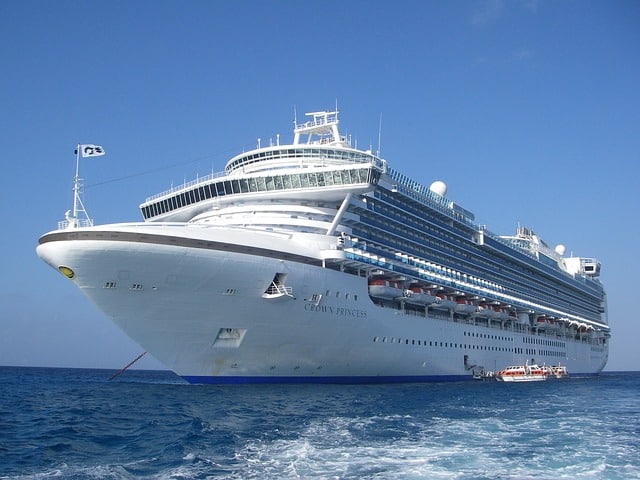 The Cruise Ship business is a highly competitive one with the biggest names producing larger ships with a greater passenger capacity and a wider range of on board facilities to attract tourists. With some described as literally being "cities on the sea" which ones are the most expensive?
5. Disney Dream – $900m
The ship accommodates 2,500 guests comfortably and includes a range of on board such as mini-golf, basketball and soccer alongside the first ever water coaster on a cruise ship. 40% larger the first two ships that have been taken on by Disney and it operates with a crew of 1,458.
4. Disney Fantasy – $940m
The fourth ship in the Disney Cruise fleet and the largest it is able to accommodate up to 4000 guests. It includes a variety of entertainment from a water play area for the younger members of the family to a London Underground theme night club. Designed in a traditional Art Nouveau style, it tried to return passengers to the golden era of cruise ships.
3. Norwegian Epic – $1.2bn
The first cruise ship of the modern "mega-class" size, it was built in France for the Norwegian Cruise Line. Alternating between cruises of Europe and the Caribbean it can accommodate 5853 passengers with hot tubs, live entertainment and sports plenty to pass the time. Like other Norwegian Line ships, they adopt 'freestyle cruising' with no set times, seating arrangements or enforced formal dress code breaking the traditional rules of cruising.
2. MS Oasis of the Seas – $1.4bn
The largest cruise ship ever built at the time she left dry dock, the Oasis of the Seas offers entertainment in the form of a karaoke and comedy clubs alongside sporting facilities, casino, a theme park and for the adventurous a ride on the zip-line. Luxury suites are spread over two levels, while nurseries are provided to give parents a rest.
1. MS Allure of the Seas – $1.5bn
The sister ship of the Oasis of the Seas and designed to be the same length, the Allure of the Seas is actually 50mm (2 inches) longer as a result of the temperature of the steel when she was built. The weight of the ship is approximately 100,000 metric tonnes, which is just slightly below than a US Navy Nimitz-class aircraft carrier. Facilities include a 1,380 seat theatre, ice skating rink and 25 different restaurants to choose from as well as the first ever Starbucks on a cruise ship.