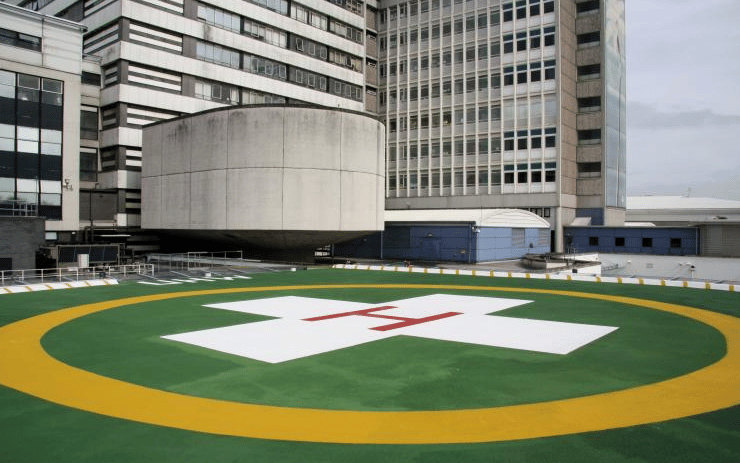 While the concrete and H that marks a helipad may not be a common sight, they can be found in a variety of locations. The following are some of the places they are used.
Hospitals
Larger medical facilities may have air ambulances as a quick way of transporting seriously ill and injured patients. The ambulances are usually helicopters and a helipad is needed to accommodate them.
Office Blocks
Some larger skyscrapers and office towers may have a helipad installed. This allows executives to use air taxi services.
Oil Rigs/Ships
A helicopter is a common way of transporting people from ship to shore. This means larger ships and oil rigs may have a helideck installed.
Police
Police typically have helicopters available these days and may have a helipad on their department building.
Airport/Heliport
These may have helipads to allow helicopters to access fuel, maintenance crews, and other service facilities.