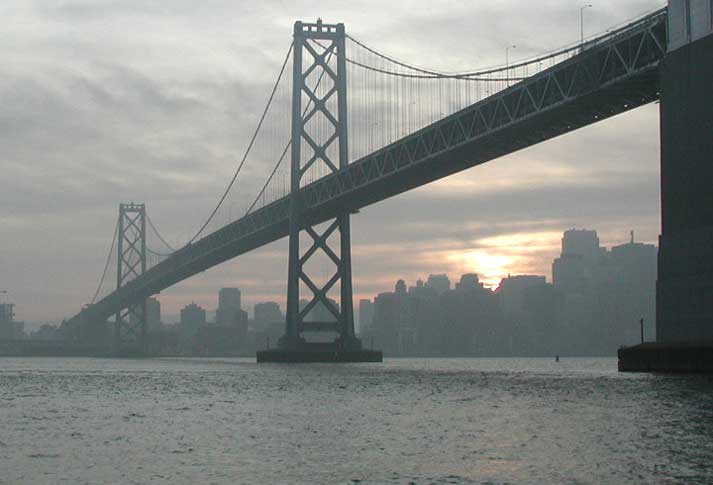 The World's Highest Bridges
10. China: Beipanjiang River Railway Bridge – 275 metres
The only railway bridge on the list is a remarkable Chinese structure. It crosses the Beipan Gorge in the Guizhou Province.
9. USA: Royal Gorge Bridge – 291 metres
Spanning Colorado's Arkansas River, the Royal Gorge Bridge is the highest in the US. Until 2001, it was the highest in the world.
8. China: Zhijinghe River Bridge – 294 metres
This is the world's highest arch bridge. It offers a spectacular way to cross the Zhijinge Valley in the mountainous Three Gorges region.
7. China: Liuguanghe Bridge – 297 metres
This bridge passed the Royal Gorge Bridge's world record and remains the world's highest beam bridge. Its height is also given as 305 metres.
6. China: Beipanjiang River 2009 Bridge – 318 metres
Another feat of Chinese engineering, this bridge crosses the Beipan River. Its main span of 636 metres carries the Hukan Expressway.
5. China: Aizhai Bridge – 350 metres
No other tunnel-to-tunnel bridge matches the Aizhai Bridge in Hunan Province: it's the longest of its type, spanning 1,146 metres. It's lit by 1,900 bulbs.
4. China: Beipanjiang River 2003 Bridge – 366 metres
This 2003 bridge in Guizhou Province was once the highest in the world. Its main roadway carries the Guanxing Highway from Xingyi to Guiyang.
3. China: Baling River Bridge – 370 metres
This suspension bridge knocked 56 minutes off the previous one-hour Baling River Valley crossing time. It was used for BASE jumping in 2012.
2. Mexico: Baluarte Bridge – 403 metres
The world's highest cable-stayed crossing's 1,124-metre length takes the Durango–Mazatlán Highway over one of Mexico's deepest river gorges.
1. China: Sidu River Bridge – 496 metres
China takes the title outright, thanks to this awe-inspiring 496-metre suspension bridge. It carries the Shanghai–Chongqing Expressway and cost $100 million.