Resin Bound Driveways, Patios & Paths
Thorset™ resin-bound surfacing is an exciting alternative for your patios and driveways. It has a smoother profile, texture and appearance than a resin-bonded surface, this coating is also available in many different sizes and colours to suit your decorative requirements.
The aggregate is mixed with our exceptional product, Thorset™ and laid onto the prepared surface to provide a smooth and aesthetically-pleasing surface.
Resin-bound systems are permeable – they allow surface water to drain through, avoiding puddles of water on your driveway.
Unlike Thorgrip™ (resin bonded system), resin bound surfaces are most suitable for non-slip areas as the finish is not abrasive.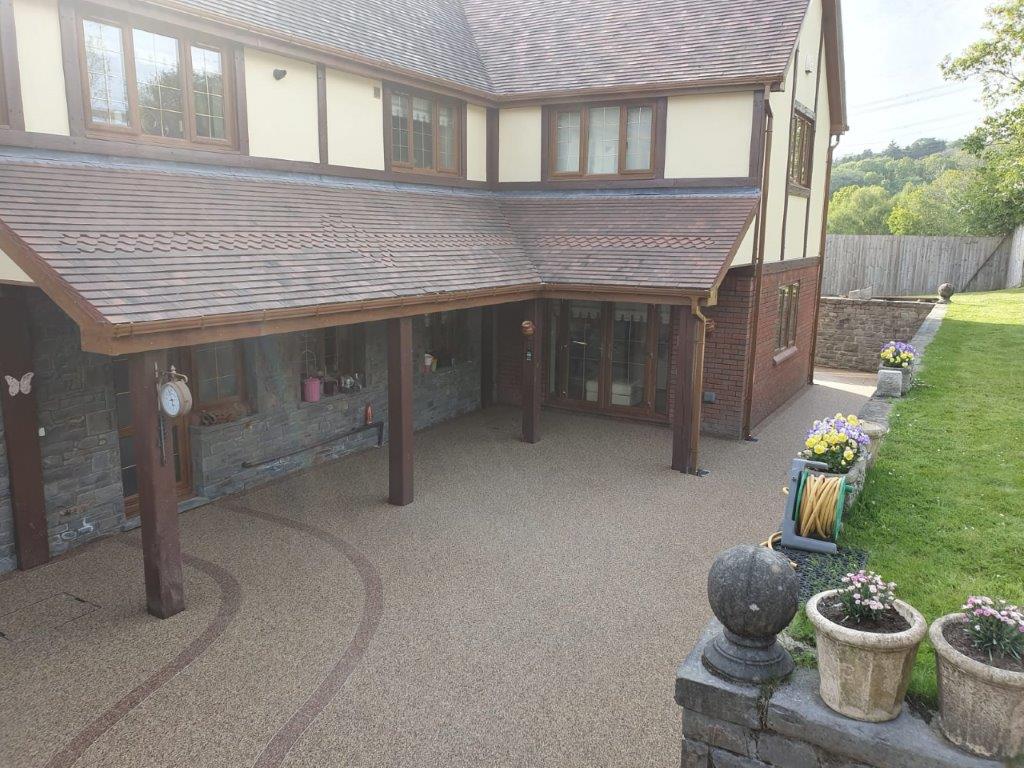 Enquire about Thortech Urban services now