Quakers Yard Footbridge
SYNOPSIS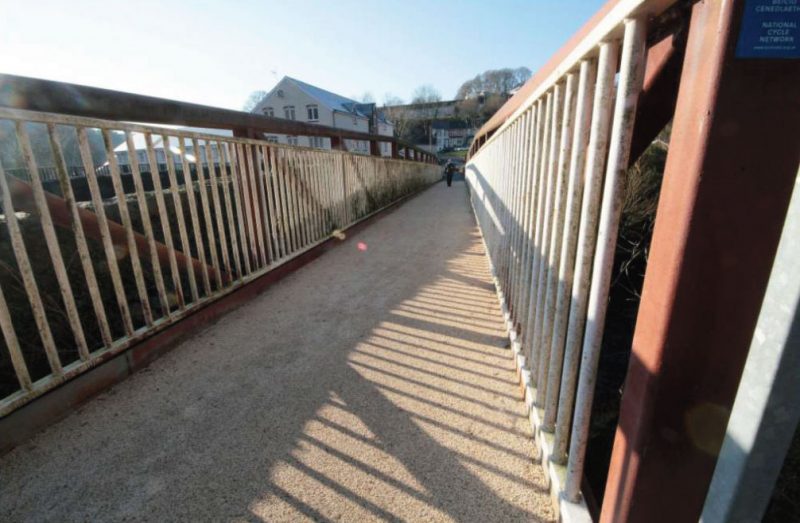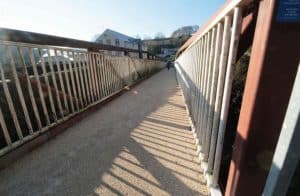 Thortech International Bridges & Marine undertook a resurfacing project at Quakers Yard, Merthyr Tydfil with 3 separate footbridges requiring maintenance measuring 100 m2 in total.
BRIEF
Quakers Yard's Footbridge is based down Merthyr Tydfil with 3 separate footbridges supplying access to the local amenities. New, reliable surfacing was required so the footbridge could continue to provide a safe crossing for the public.
Thortech International Bridges & Marine was commissioned to install the project on behalf of Merthyr Tydfil County
PROCESS
To prepare the bridge for its new surfacing an STR Machine was used removing old deck surfacing. Struc¬tures were then encapsulated prior to open shot blasting using environmentally friendly garnet as an abra¬sive. Shot blasting was completed by TEMA Engineering with the steel being prepared to SA2.5 standard prior to being coated with moisture tolerant epoxy primer.
Wearing course consisted of the 3 part anti-skid system dressed with 1<2mm Guyanese Bauxite.
OUTCOME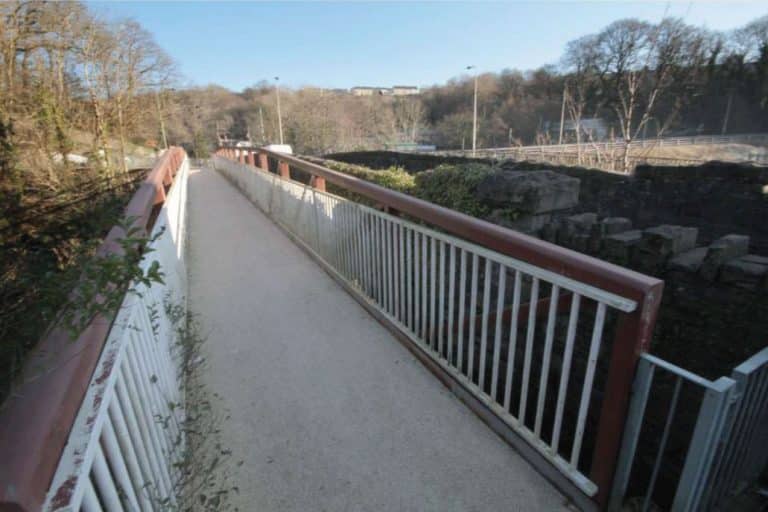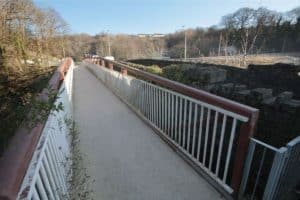 The re-surfacing projected was completed in November 2015, with continued access throughout the whole project be managing foot traffic and ensuring pedestrians could cross at all times by keeping one footbridge open at a time.
Thortech Bridges & Marine

Unit 7-8, Lamby Way Workshops,
Lamby Way,
Cardiff
CF3 2E0
+44 (0)29 2048 9100