Millennium Footbridge
SYNOPSIS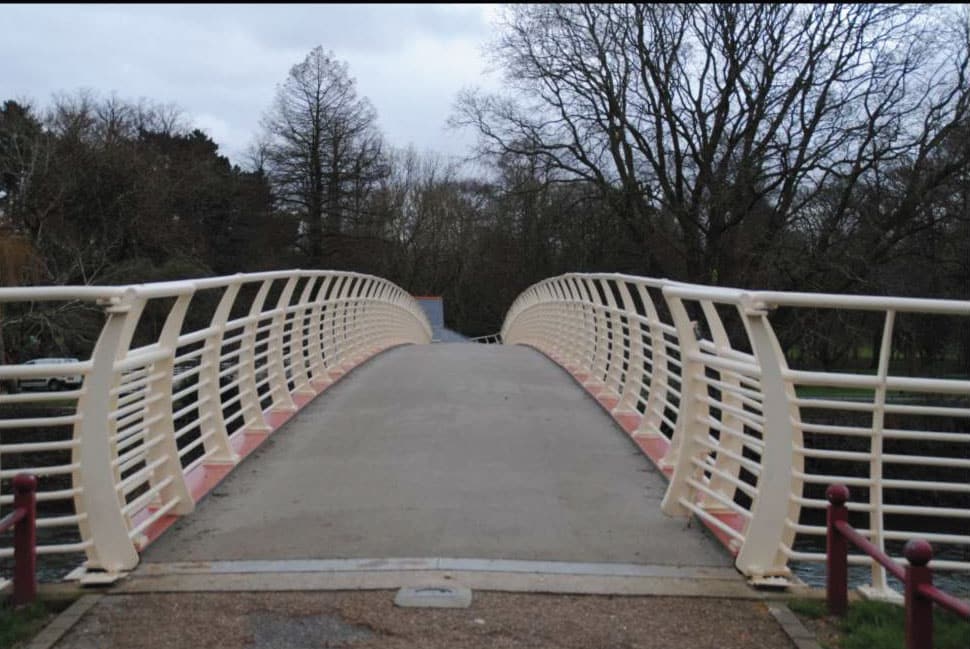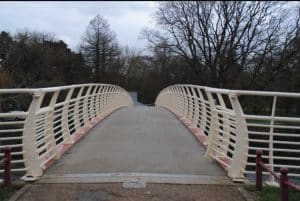 Thortech International undertook a resurfacing project at the 160m2 Millennium Footbridge in Cardiff.
The project was completed as part of a local maintenance programme running from September to December in 2013.
The old surfacing was removed and a new Traffideck anti-slip system was installed.
BRIEF
The Millennium footbridge is an important crossing over the river Taff, linking Bute Park and Sophia Gardens in Cardiff city centre. New, reliable surfacing was required so the footbridge could continue to provide a safe crossing for the public.
Thortech International was commissioned to install the new surfacing and would work in conjunction with Alun Griffiths Ltd (the main contractor for the project).
PROCESS
To prepare the bridge for its new surfacing, the old deck surfacing was mechanically removed. Thortech International then carried out enclosed shot blasting on the underlying steel deck. The new Traffideck multi-layer, waterproofing and non-slip surfacing system were installed to provide the most secure and dependable results.
The Traffideck system was comprised of E5 epoxy primer and Grip 4000X Polyurethane resin dressed with Guyanese Bauxite.
OUTCOME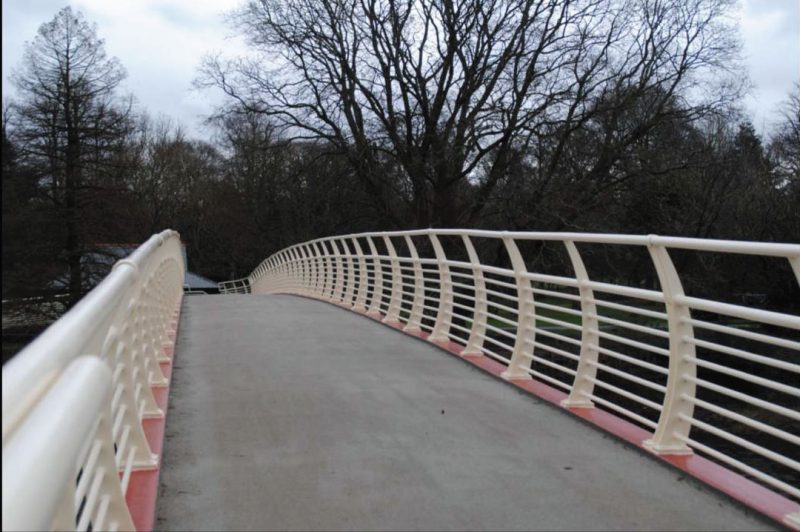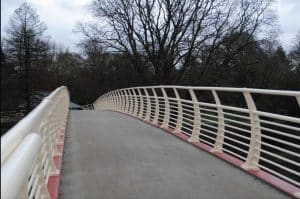 The resurfacing project was completed in December 2013, in time for the Christmas break and celebra­tions in Cardiff. The footbridge remains an important hub in the area, with an estimated 22,000 crossings per week in 2013.
Thortech Bridges & Marine

Unit 7-8, Lamby Way Workshops,
Lamby Way,
Cardiff
CF3 2E0
+44 (0)29 2048 9100