Mallard Way, Porthcawl
SYNOPSIS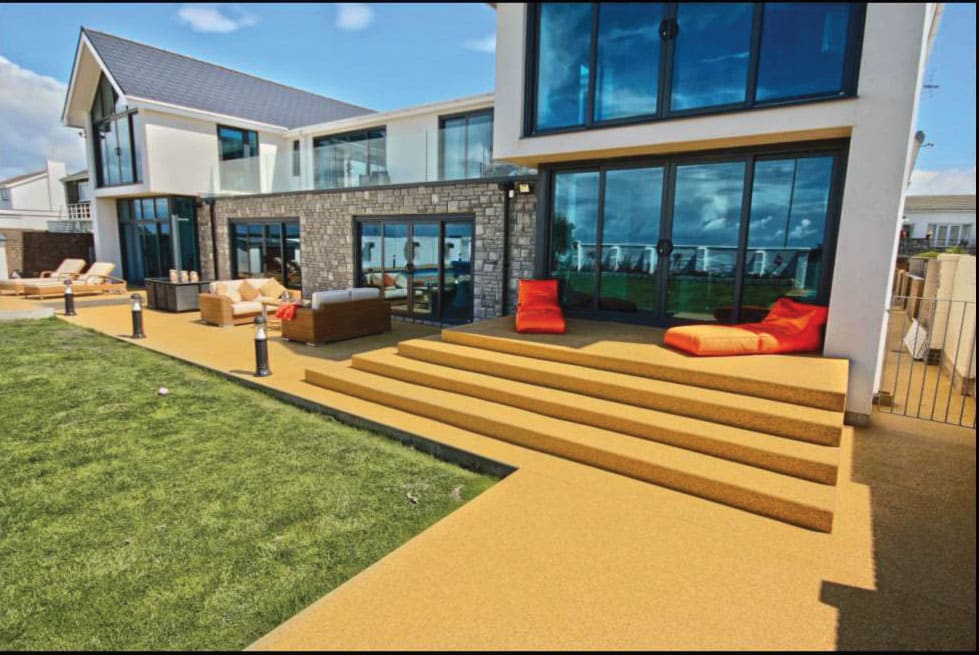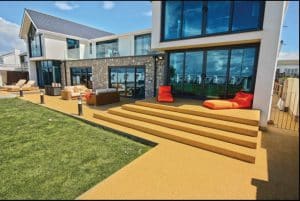 Thortech International were instructed to resurface a driveway and patio area for a Porthcawl property in June 2014.
The client chose the Thorset resin bound system.
The team faced the major challenge of unforeseen wet weather.
BRIEF
High-quality surfacing was required for the driveway, patio and pool areas of the client's property which overlooks the seafront in Mallard Way, Porthcawl. The total area covered a large 387sqm and the client chose two different colours for the surfacing: Angular Buff for the driveway and Rustic Gold for the patio/ swimming pool area.
PROCESS
Step one was to prepare the existing surface. The concrete on the patio was scarified and primed and the two paths at the side of the house required tarmac. The team also recessed two manhole covers in this area where an aluminium trim was installed to the edges. And finally, the steps leading onto the patio area were prepared with shuttering on their vertical faces to ensure that the surfacing would appear the same on all sides.
Step two involved laying the resin bound surfacing. The team began surfacing from the back of the property outwards. However, after completing a substantial amount of work on the first day and despite not being forecast, it rained. This meant that the laid surface had to be removed and laid again when the wet weather had passed.
Step three involved installing the two different colours around the pool: first the grey resin border and then the Rustic Gold for the surrounding area. The remainder of the gold surfacing for the patio was then com­pleted before the team applied the Angular Buff resin surfacing to the driveway.
OUTCOME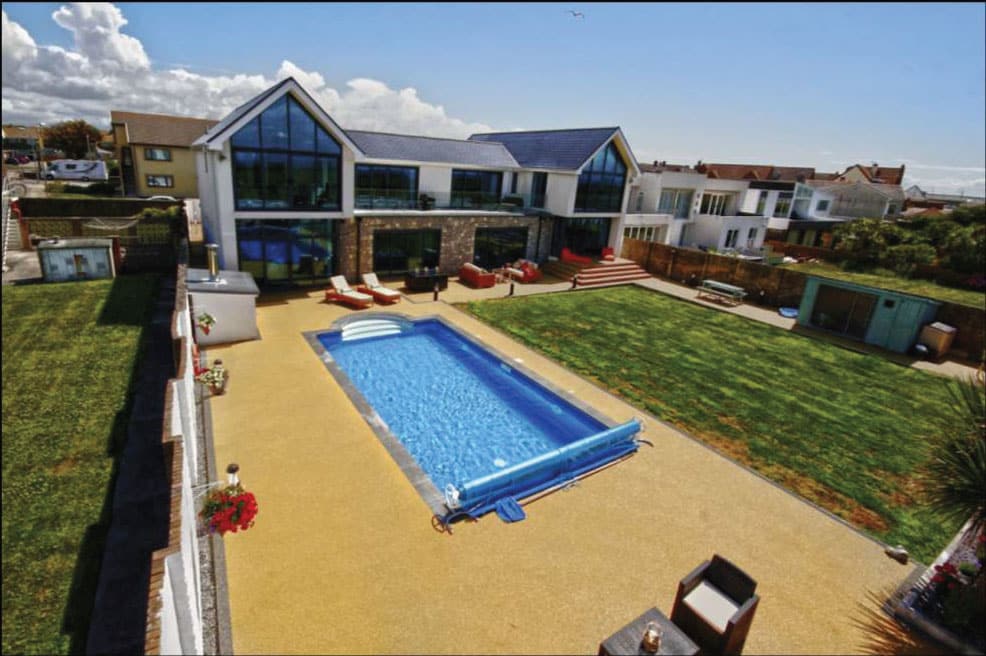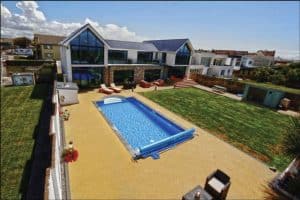 Despite the large size of the area and the problem with the weather, the project was completed within 4 days and the client was able to walk on the new surface on the final evening.
Thortech Ltd

Unit 7-8, Lamby Way Workshops,
Lamby Way,
Cardiff
CF3 2E0
+44 (0)29 2048 9100