Innovation and Knowledge Centre
Innovation and Knowledge Centre is a leading centre for energy technology research and full-scale demonstration.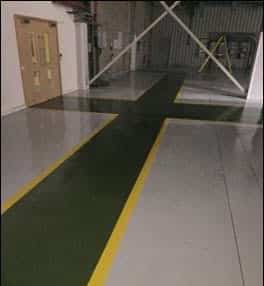 Thortech International Industrial flooring were successful on winning this 1000m2 of epoxy coating of one of its many used tender sites back in 2019.
Initially we were only asked to install a 2 coat epoxy coating that would have non-slip properties and maintain chemical resistance over a long life span. This system is a FeRFA type 3 (high build coating)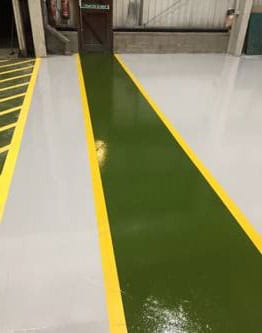 During the course of the works we brought to the attention of the client that due to its busy nature in the work shop we advise the installation of line demarcation and walkways, and not forgetting hatched areas to fully exclude pedestrians from entering
This installation was carried out in 5 days, that's from preparation to full installation of walkways, demarcation and finished final coat.
Thortech Ltd

Unit 7-8, Lamby Way Workshops,
Lamby Way,
Cardiff
CF3 2E0
+44 (0)29 2048 9100