Hadyn Ellis Building, Cardiff
SYNOPSIS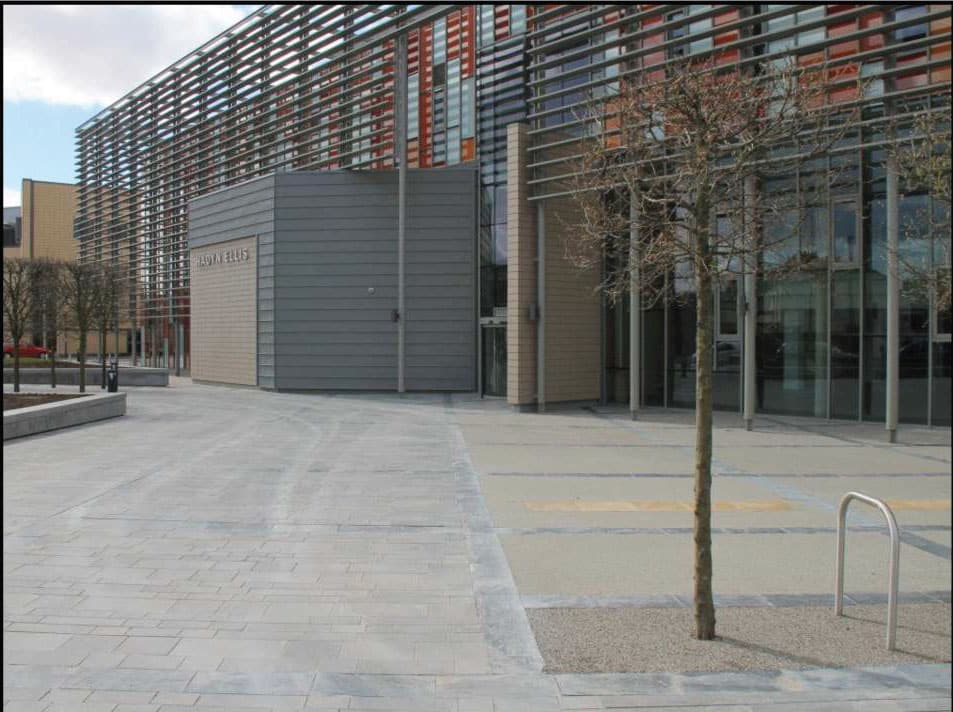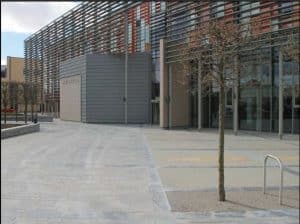 Cardiff University's new £30m flagship research facility – the Hadyn Ellis Building – was opened on 7th November 2013.
Thortech International were commissioned to install Resin Bound Surfacing in several areas on the site.
The project was completed during March 2013.
BRIEF
The Hadyn Ellis Building is Cardiff University's latest research facility, housing the European Cancer Steil Cell Research Institute and the Neuroscience and Mental Health Research Institute besides other of the University's world-leading research teams.
Commissioned by GC Tullhill (Ground Control) who in turn completed for Bam Nuttall, Thortech International were tasked to surface several areas on the site which totalled to approximately 1300m2. These areas consisted of pathways, tree pits and square areas between slate sets around the entrances and recreational areas.
PROCESS
The UV stable resin for the project was provided by Leeson Polyurethanes. The aggregate was a silver grey mix of 1>5mm blended aggregate for walkways and recreational areas with a 6>10mm silver-grey aggregate for the tree pits.
Thortech International chose to lay the resin bound system on a base course so it would be porous. It was laid on a base course of tarmac for the footpath and recreational areas at a thickness of between 16 and 18mm. The tree pits were laid on a course of tamped gravel at 40mm thick.
OUTCOME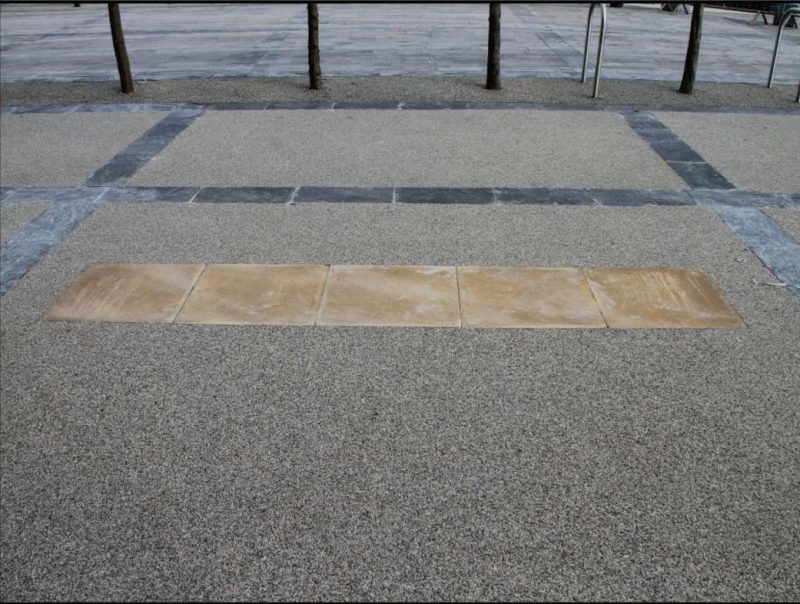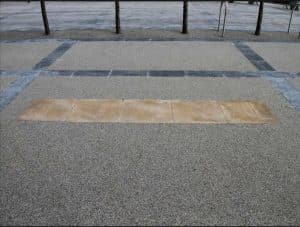 Despite very cold and difficult winter conditions, the resin bound surfacing was completed in March 2013. The project was completed on budget and on time for the opening of the Hadyn Ellis Building later that year.
Thortech Ltd

Unit 7-8, Lamby Way Workshops,
Lamby Way,
Cardiff
CF3 2E0
+44 (0)29 2048 9100