Gables Cross Footbridge
SYNOPSIS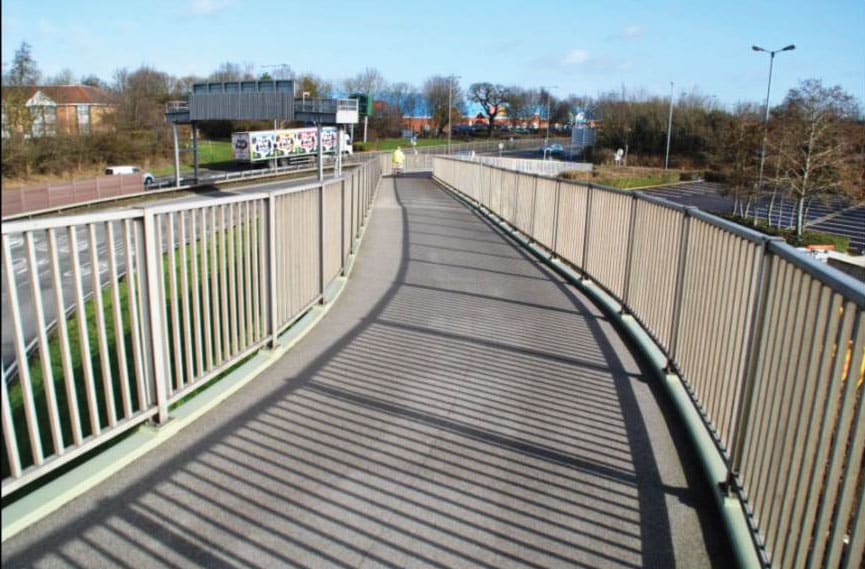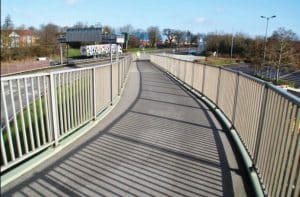 The Gables Cross Footbridge is an important link between two villages and the nearby shops.
In 2013, Thortech International were commissioned to undertake a term maintenance programme to repaint and resurface the bridge.
The bridge remained open during the majority of the work.
BRIEF
Spanning the A420 and A419, the 2000m2 Gables Cross Footbridge provides a safe crossing over two very busy dual carriageways for both pedestrians and cyclists. It is an important link between Sainsbury's, Toys R Us and the villages of Stratton and Marston.
Thortech International were appointed by Churchmen Fenner Brown construction company (who were in turn appointed by Swindon Borough Council) to undertake maintenance.
The task was to repaint and resurface the anti-slip surfacing on the bridge.
PROCESS
Prior to resurfacing, Thortech International undertook patch repairs with the use of Resitech CS Epoxy primer and then applied for a wearing course.
The resurfacing of the steel footbridge was completed with resin, which was dressed with a 0.9>1.4mm Bauxite aggregate.
As the majority of the work was completed while the footbridge was open, the Thortech International team carefully man­aged the foot traffic to ensure a safe passage was available.
OUTCOME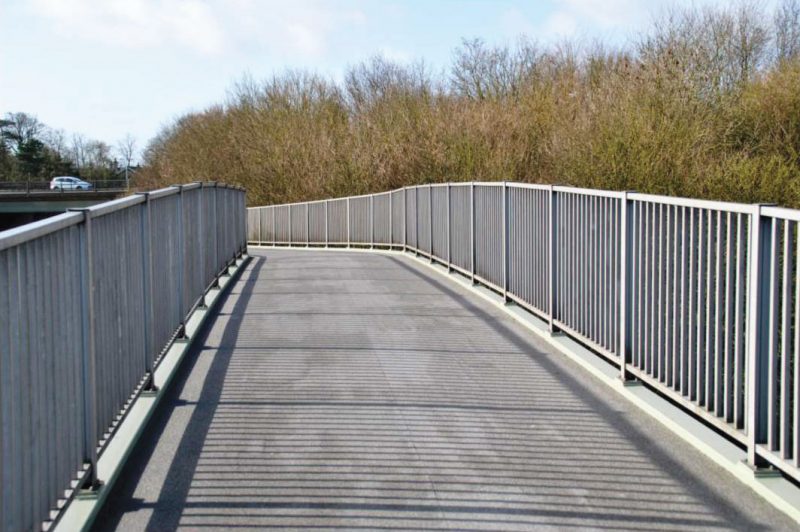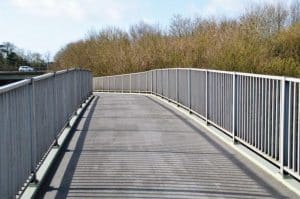 The total area resurfaced by Thortech International was approximately 1500m2. The project was completed on time and within the proposed budget.
Thortech Bridges & Marine

Unit 7-8, Lamby Way Workshops,
Lamby Way,
Cardiff
CF3 2E0
+44 (0)29 2048 9100