Dublin Port: Berth 7
SYNOPSIS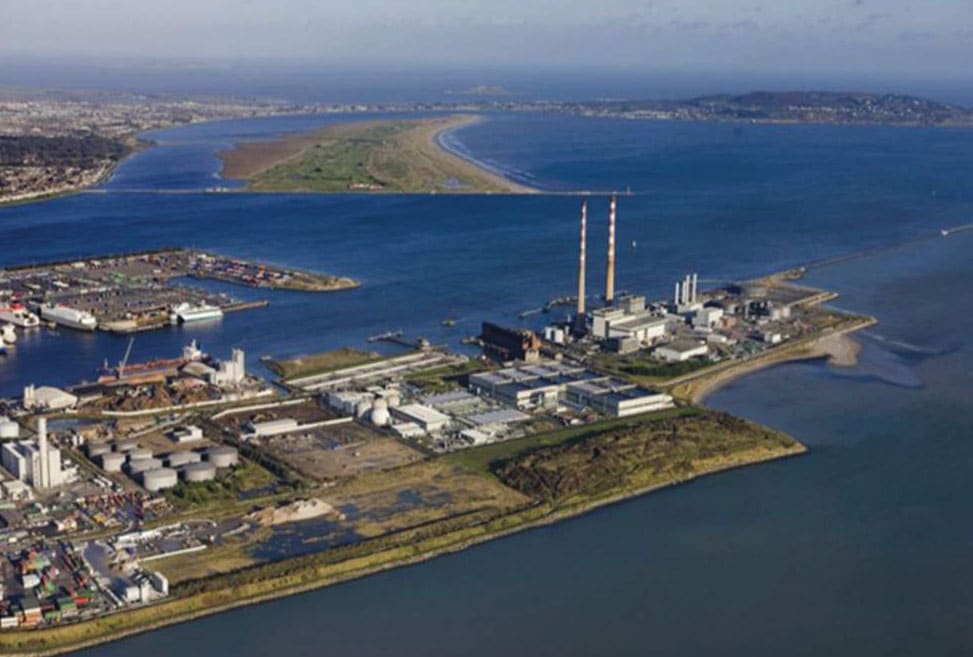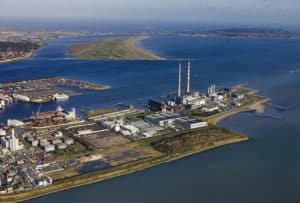 Thortech International successfully completed a large scale re­surfacing project at Sea Truck Berth 7, Dublin Port.
The project involved shot blasting and the applica­tion of the Traffideck surface system.
The work was scheduled appropriately to accom­modate the busy port's traffic and operations
BRIEF
Thortech International were tasked to resurface the linkspan and pontoon at Sea Truck Berth 7, within a timescale of 5 days. The schedule was a little more challenging as the Berth was required to be open for traffic on several occasions throughout the programme.
PROCESS
Taking into account the Berth's scheduled traffic, Thortech International arranged the work around the loading and unloading of freight.
The old surfacing of the 350m2 linkspan and pontoon was removed over two days.
Following this, the shot blasting and installation of the Traffideck system were completed in two stages, ena­bling port operations to continue in-between.
Due to the size of the vessel docking at the berth, some of the deck areas were trafficked prior to receiving the Grip 4000x wearing course.
These areas received E5 100% Solids Primer applied at an extra 50% which was dressed in Chelford 30 Quartz. This treatment removed the tyre marks without having to re-blast, saving time and money. The Grip 4000X dressed with a 3-5mm Dynagrip Aggregate was then applied.
OUTCOME
The project was successfully completed on time and on-budget, without any problems or interruptions to port operations. Berth 7 now continues to run efficiently and safely with its new surfaces.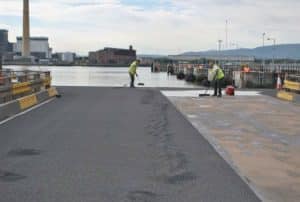 Thortech Bridges & Marine

Unit 7-8, Lamby Way Workshops,
Lamby Way,
Cardiff
CF3 2E0
+44 (0)29 2048 9100