Dublin Port: Berth 6
SYNOPSIS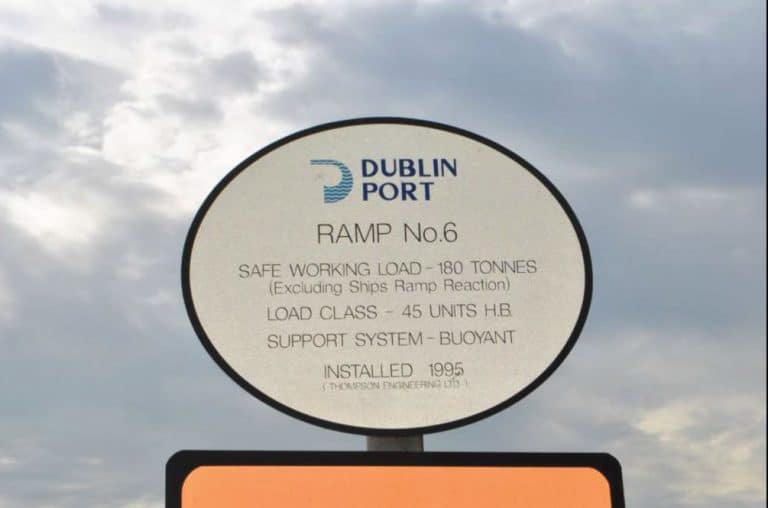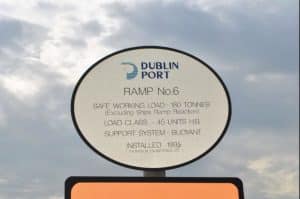 Thortech International successfully completed a large scale marine re-surfacing project at Dublin Port.
The project involved shot blasting and the applica­tion of Traffideck.
The team were challenged to a strict deadline, to avoid interruptions to the busy port operations.
BRIEF
The task was to complete a €78,000, the 6-day project to remove and resurface pontoons and linkspans at the P&0 Ferry Berth 6. Due to a busy port schedule, upon arrival, the team were challenged to a tighter dead­line of four days.
PROCESS
Taking immediate action, Thortech International re-tailored the work programme to enable completion within the new timescale and to avoid disruption to the busy ferry timetable.
Work began on the 225m2 Pontoon area first. The old surface was removed and then shot blasted. As the project was on a strict budget, only trafficked areas were removed and Thortech International prioritised work on areas where heavy traffic operated.
While the shot blasting of the Pontoon took place, the removal of the 335m2 Linkspan surface commenced. The surface was shot blasted and then primed.
Meanwhile, the Traffideck E5 100% Solids Epoxy Primer system was applied to the Pontoon area, dressed with a Chelford 30 quartz to give a key for the Grip 4000 wearing course. When the Grip 4000 was applied, it was dressed with a 3-5mm Dynagrip.
On the morning of day four, the Traffideck Grip 4000 wearing course was applied to the Linkspan area, with curing taking place within three hours and all loose aggregate being swept off.
OUTCOME
The project was successfully completed to timescale, without any problems or interruptions to port opera­tions. The linkspan re-opened for traffic at 5 pm on the final day and the berth now continues to run effi­ciently and safely with its new surface.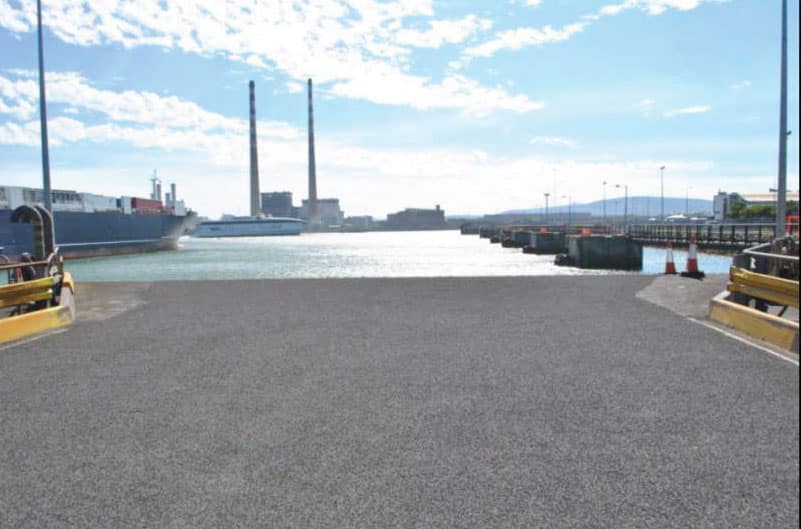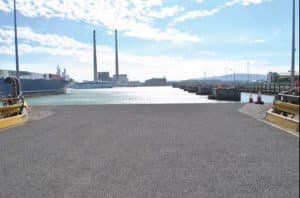 Thortech Bridges & Marine

Unit 7-8, Lamby Way Workshops,
Lamby Way,
Cardiff
CF3 2E0
+44 (0)29 2048 9100