Butetown, Cardiff Bay
SYNOPSIS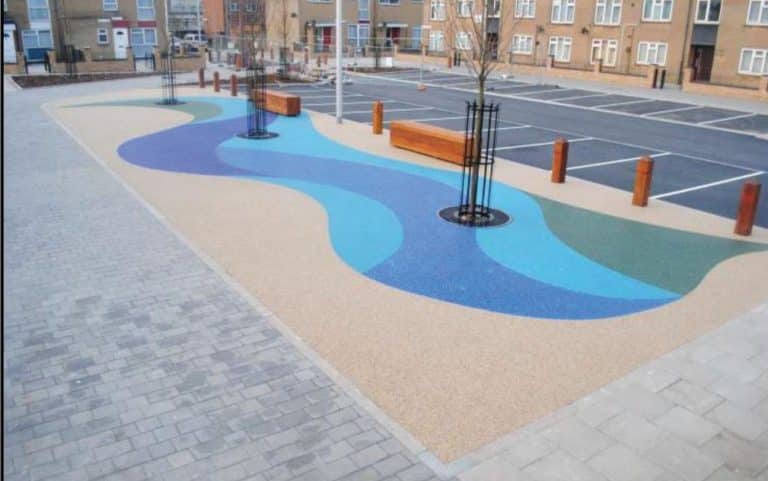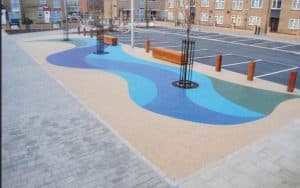 Thortech International completed an urban regeneration surfac­ing project at Butetown, Cardiff Bay.
A combination of pigmented glass and natural aggregates were used to create the effect.
The work was part of Cardiff County Council's wider redevelopment plans.
BRIEF
In December 2012, Thortech International were tasked to resurface 250m2 of footways, pavements and communal areas at Christina St. and Maria St. in Butetown. The work was commissioned under Alun Griffiths Contractors who in turn delivered to Cardiff County Council. The aim of the project was to upgrade the quality of the physical environment.
PROCESS
Alun Griffiths Contractors laid out a 6mm wearing course of tarmac before Thortech International began by marking out the design layout.
Aluminium trims were then fitted to follow the marked out areas and the team identified which individual areas would be surfaced with the individual colours.
A combination of recycled pigmented glass, natural aggregates and a UV stable binder were blended to create individual colours and material co-ordinations. The surface materials were applied and each area was individually screened before being trowel finished by hand at 16mm thick.
The design and colours of the surfacing were chosen to reflect upon the area's relationship with maritime activities of the past and present.
OUTCOME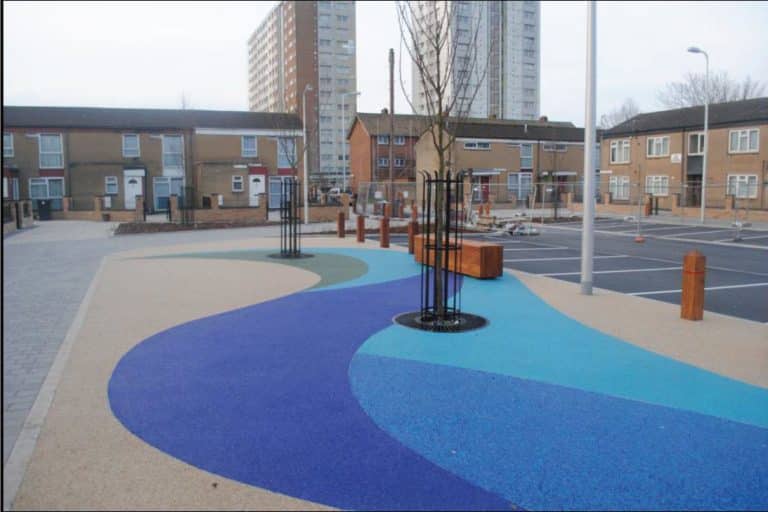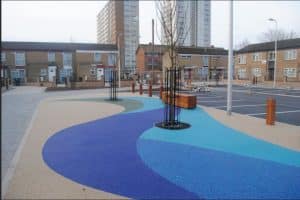 Despite the harsh winter conditions, the surfacing was completed successfully, on time and on budget. Residents of the area can now enjoy a much more colourful and pleasant physical environment.
Thortech Ltd

Unit 7-8, Lamby Way Workshops,
Lamby Way,
Cardiff
CF3 2E0
+44 (0)29 2048 9100