Brookwood, Lisvane
SYNOPSIS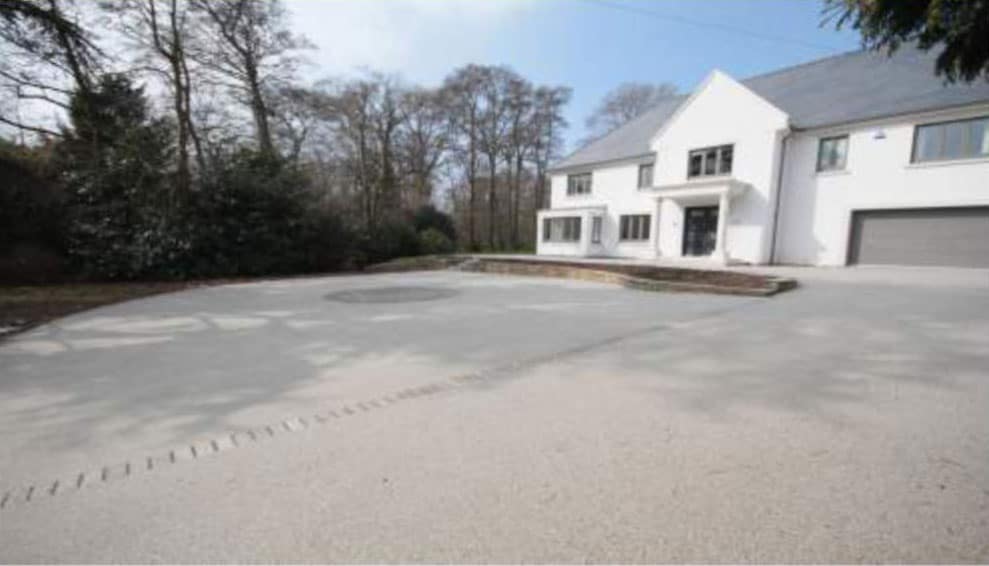 Thortech International Property Services completed this drive­way area during February 2015.
Thortech International Property Services installed the Thorset resin bound system to the new driveway area.
BRIEF
The property situated at Brookwood, Lisvane in Cardiff has recently been refurbished and was in need of a lot of work to obtain the driveway they wanted. The driveway was 275m2 in total and the client chose Thortech International Property Services to complete the works.
PROCESS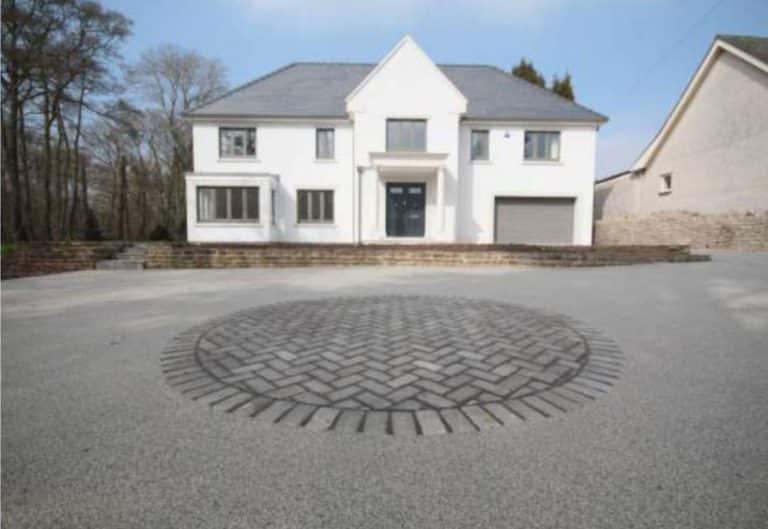 After being given the order for the work, we had a long list of different materials that were re­quired. The client had decided they wanted the Silver Grey colour aggregate for their driveway. Step one was the preparation works, the drive­way was a mixture of earth and old concrete. The earth needed to have base course tarmac laid before we could come over it with our resin bound system which would work as the wearing course. The concrete at the job needed to be scarified & primed which would give us a sur­face for our Resin Bound to be laid.
Step two then was to start laying our Thorset Resin Bound System, we ordered UV stable Ronadeck resin, and this ensured the light stone colour will not change in the sun when mixed with resin. The work took a total of 70 mixes in order to cover the entire area and through hard work and determination, we managed to complete all work within the space of two days.
OUTCOME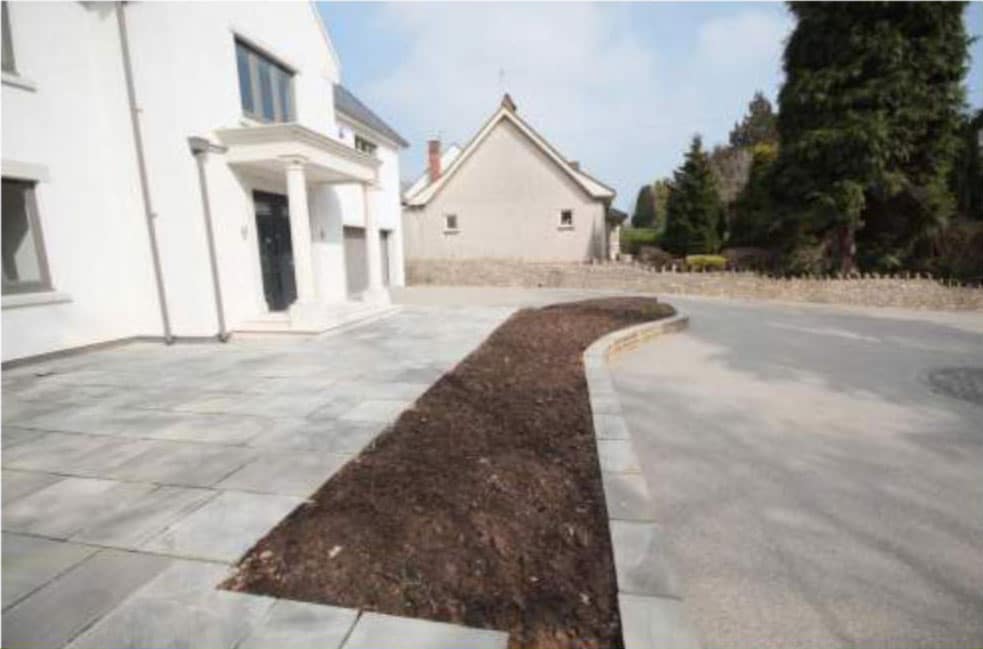 The driveway was laid in 2 days and our client was delighted with the work that had been done and the colour chosen.
Thortech Ltd

Unit 7-8, Lamby Way Workshops,
Lamby Way,
Cardiff
CF3 2E0
+44 (0)29 2048 9100