St Malo Road, Heath
SYNOPSIS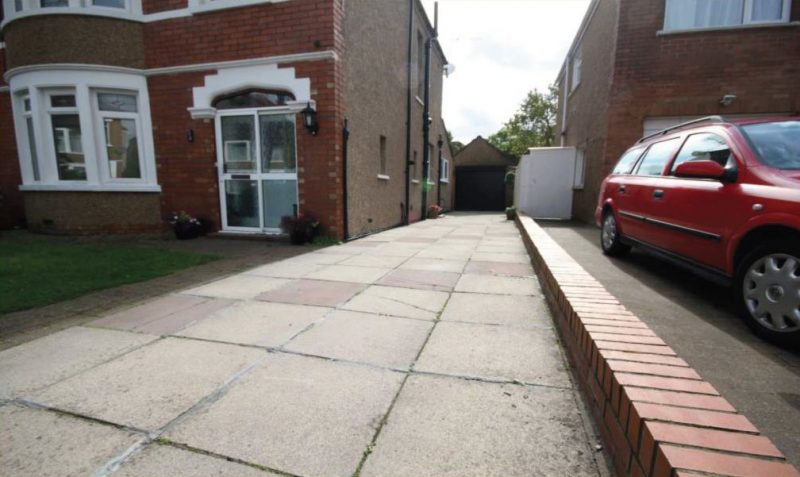 Thortech International Property Services completed this drive­way and pathway during November 2015.
Thortech International installed the Thorset resin bound system to the current driveway area of the home and a path to the front of the property.
BRIEF
The property situated at St Malo Road, Heath in Cardiff had a slabbed driveway with a block paving path around the front of the property, the owners enquired after seeing a sign on another of our completed pro¬jects. The driveway was 57m2 in total and the client chose Thortech International Property Services to complete the works.
PROCESS
After being given the order for the work, the client had decided they wanted the Golden Pea colour aggregate for their driveway with three Autumn Quartz diamonds.
Step one was the preparation works, the driveway was a mixture of slabs and broken concrete. This needed to be removed and was the first stage in our process; this work was completed by Home Care Construction Ltd on behalf of Thortech International Property Services Ltd. Next was to tarmac the area, we ordered the tarmac for delivery and our experienced Property Services Team were on hand to lay the Tarmac in a quick and efficient manner. We also needed to install a block edge to all necessary borders, this was completed in yellow paviers.
Step two then was to start laying our Thorset Resin Bound System. After ensuring all levels were correct, we then proceeded to start the work. The work took a total of 15 mixes in order to cover the entire area and through hard work and determination, we managed to complete all work within the space of three days. Considering this was completed in late November and the terrible weather we had been having, we were delighted to have completed it in a swift fashion.
OUTCOME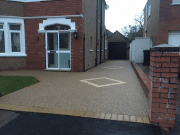 The customer was delighted with the new driveway and glad about the colour choice.
Customer Feedback — "Couldn't be happier with the result, it's everything we wanted. All the guys worked extra hard and I couldn't give you a bad word on any of them."
Thortech Ltd

Unit 7-8, Lamby Way Workshops,
Lamby Way,
Cardiff
CF3 2E0
+44 (0)29 2048 9100